Download the horror game Visage v3.03 for PC – kzaplay
💓 please
Donate to our site if possible,,, so that we can develop it for you
Visage is a psychological horror game that focuses on exploration and slowly creates tension in people to convey a deep and meaningful experience to them.The story of the game is told through surreal visuals and has a very high level of elegance.This game is not simple at all and tries to create fear in unconventional ways in the fans of this genre.We see a mysterious house in the game where everything has changed and you have to slowly enter the main heart of the story.The calm atmosphere will gradually lead to great tension and the environments will lose their original calm.In this case, you can have a good experience in this genre and get into its difficult and exhausting passages.Everything seems to be difficult and the darkness of our main character has confused us a lot.
Visage PC- CODEX | FitGirl Repack

Visage v3.03 64 بت (43321) PC-GOG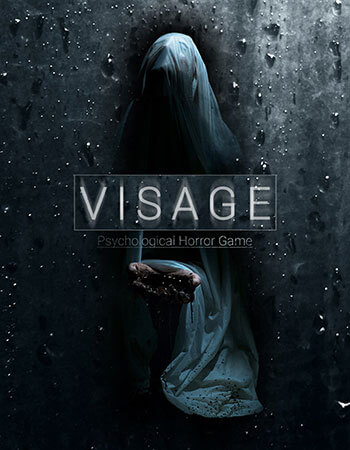 In Visage, you enter a story in which a home family is brutally murdered.People went crazy and many more committed suicide.There were other mishaps in the game that greatly affected the ugliness of this house.Now, as a player, you have to feel the parts of this darkness, and by putting the pieces together you can feel this darkness in your own flesh and blood.Either you get out of this house quickly, or you will go through the madness and frenzy that most of its members have experienced.The gameplay puts you in the most crippling situations possible, so you can never get rid of the characters lurking inside you, you just have to go crazy to solve the puzzles.
FitGirl Compact Features:
Compressed based on the official CODEX version called Visage-CODEX.

It is possible to install both 32-bit and 64-bit versions.

Nothing has been deducted from the game.

Nothing is converted or encoded.

Everything is based on official MD5 game data.

The game size has been reduced from 14.9 GB to 4.8 GB.

The installation time will be between 2 to 5 minutes depending on your system.

The space required after the full installation of the game is 7.7 GB.

At least 2 GB of free RAM space is required to install the game.

The XTool library developed by Razor12911 is used.
The game takes place inside a huge house where terrible things happened.You will wander the gloomy corridors, explore every dead room, get lost in endless labyrinths, fill your head with memories of the dead families who lived in this very house.This quirky environment, devoid of any life other than your own, takes you to places you can't even imagine.
Minimum System Requirements:
OS: WINDOWS 7, 8, 8.1, 10
Processor: Intel® Core™ i3 or AMD Ryzen™ 3
Memory: 6 GB RAM
Graphics: NVIDIA® GeForce® GTX 950 or AMD Radeon™ R7 370
DirectX: version 10
Storage: 10 GB available space
Recommended system:
OS: WINDOWS 7, 8, 8.1, 10
Processor: Intel® Core™ i5 or AMD Ryzen™ 5
Memory: 8 GB RAM
Graphics: NVIDIA® GeForce® GTX 1060 or AMD Radeon™ RX 480
DirectX: Version 12
Storage: 10 GB available space
1) Extract the WinRar zip files and install the game.
2) The game is free of DRM and you do not need to jailbreak it.
decompress word
www.downloadha.com