Download the adventure game Wuppo Definitive Edition v1.31 for PC – GOG version – kzaplay
💓 please
Donate to our site if possible,,, so that we can develop it for you
Wuppo is an Action and Adventure game designed by Knuist & Perzik Studios and published by SOATESCO Publishing.The story of the game revolves around strange and funny creatures called Wum who have lost their home and are now trying to find a new home for them.The events of the game will start from the city of Popocity, where you will have to face exciting puzzles and challenges to the last place.Whatever land you travel to, you will notice certain points from those areas that will evolve and increase your skills to continue playing.The main character of the game lacks power and magic, but he has unique abilities that you must discover and use on your way to your new home.
Wuppo v1.31 PC-GOG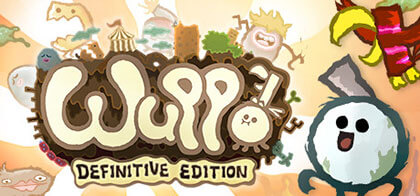 Game video
Enter the wonderful world of Wuppo!Fight numerous enemies, collect countless items, and solve immersive puzzles, all while exploring the detailed history of the world in your quest to find a new home.After losing his home, a lonely Wum must travel the length and breadth of the world to find a new place to live.From urban sanctuary Popocity to cavernous Bliekopolis, Wum will discover magical places and meet unique creatures.But this Wum is no ordinary hero and only using wits and magic can he succeed in this huge journey.Wuppo is a passionate project for two, with hand-drawn images, animation, music, sounds and a huge world to explore.
Minimum System Requirements:
Operating system: Windows XP or above
Processor: 1.2 GHz
Memory: 2 GB RAM
Graphics: 512MB video memory
DirectX: version 9.0
Storage: 500MB available space
Recommended system:
Operating system: Windows 7 or above
Processor: 2.0 GHz
Memory: 4 GB RAM
Graphics: 1 GB video memory
DirectX: Version 11
Storage: 1 GB available space
1) Extract the WinRar zip file and install the game.
2) The game is free of DRM and you do not need to jailbreak it.
decompress word
www.downloadha.com